Margaret Rose Burgess McClure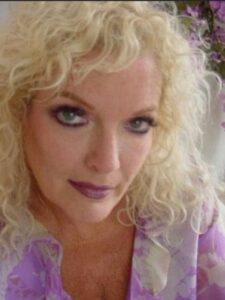 Margaret Rose Burgess McClure, born July 2, 1948, passed away peacefully in the late hours of September 6, 2020. She was the daughter of the late Orville Franklin Woods and late Carrie Mae Woods Gray of Clanton, AL. She was Rosebud, Mom, Nana, Aunt Marge, Friend, Sister, and she was one of a kind. While she loved being known by those names, she will be remembered as a servant by many. She was a volunteer firefighter/EMT. She went on numerous mission trips, and she served faithfully at The Lighthouse Church for 40 years, singing in the music ministry and leading the youth group. She was always up for an adventure whether it was skipping school to go to Auburn, driving to Chicago to attend a calligraphy expo, going bungee jumping in Gatlinburg or going on countless youth group day trips, she lived life to the fullest. She was a fighter and one who laughed in the face of adversity. Her natural hair color was red (surprise!), but some reading this will remember when she dyed it lime green, shaved it off, and not too long ago she dyed it hot pink. She was something else for sure. She'll be missed, but never forgotten.
She was preceded in death by her husband Charles Burgess, husband Freddie McClure and brother Butch Woods. She is survived by her daughter Lea Faulkner (Beau DeMonia) of Thorsby, AL and son Chuck Burgess (Katie) of Algonquin, IL; sisters Andrea West of Clanton, AL and Amy Pignataro (Russell) of Clanton, Al; Grandchildren Caleb Faulkner, Moriah Faulkner (Brandon Evans) and Jaiden Faulkner; Great-grandchildren Loreli and Marceline; Fur baby Peki.