Kenneth Randall Oswalt "Ken"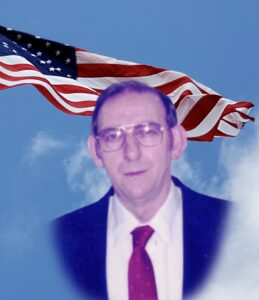 Kenneth Randall Oswalt "Ken", age 81 of Alabaster, passed away with his family by his side on Thursday, December 2, 2021.
He is preceded in death by his parents, Eckford & Hilda Oswalt; wife of 58 years, Josephine Oswalt; brother, Tyrone Oswalt and sister, Pamela Nance.
Ken is survived by his daughter, Beverly Savage (Steve); son, Randy Oswalt; grandson, Jimmy Savage; brothers, Terry Oswalt (Glenda) and Larry Oswalt (Debbie); and many nieces, nephews, and friends
He owned Ken's Auto Parts for 48 years. Ken loved talking with his customers and he never met a stranger. He was always willing to help anyone. Ken was a loving husband, father, grandfather and friend. He was a U.S. Marine.
 A Visitation will be held in the Charter Funeral Home Chapel, Monday, December 6, 2021 from 6:00 p.m. – 8:00 p.m. A funeral service will be held at Concord Baptist in Fayette on Tuesday, December 7, 2021 at 12:00 p.m. a burial will follow.
The family would like to thank his care givers, Patricia Colmenares, Paula Styron, William Dumas, Gina Merritt, nurse Andrea Pitts and all of Expect Care Hospice that helped with Ken in his final days.