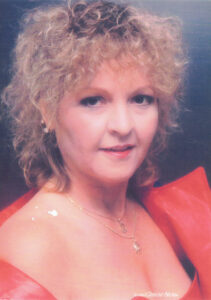 Kathryn Taylor Schwass, age 67, went to meet our Lord on February 23, 2020.  She passed peacefully, at home with Bizzy at her side.
Kathryn was predeceased by her parents Bob and Dorothy Taylor. She is survived by her loving husband, Howard of AL; two step-children of AL; one granddaughter of AL; her Uncle Jim of TX; two sisters of OH; four nieces of OH; two nephews of OH; and several great nieces and nephews from OH.
Kathryn Taylor Schwass was born on November 19, 1952 in Bellefontaine, Ohio, and grew up at Indian Lake.  Kathy spent her early adult years in Florida before moving back, to Ohio, to be with family.   In 1993, Kathryn moved to Alabama, where she met her husband.
Those who knew Kathryn admired her bold spirit and positive attitude.  When you talked to her, you knew where she stood on the topic.  Kathryn was one of the strongest women you could have ever met.  She ended her long battle with cancer, on her own terms.
Charter Funeral Home & Crematory entrusted.