Imogene Joan Thrailkill Smith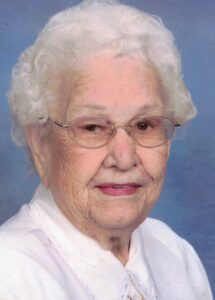 Imogene Joan Thrailkill Smith, 98, of Hoover, passed away peacefully on Thursday, October 22, 2020 surrounded by her loving family.
She was born on January 22, 1922 to the late Erin Parker and Grace Joan Walter Thrailkill in San Antonio, Texas.
Imogene was a wonderful woman, full of life. She loved traveling in her retirement. She traveled overseas to places like Europe, China, South America, and South Africa. Imogene had a love for sewing and made her grandchildren costumes for civil war reenactment as well as a Drum Major costume.  She met her husband, Fred and they moved several times before settling down in Birmingham. They were members of the symphony and enjoyed music together. In her pastime she enjoyed reading. Family was very important to her, and her family will miss her dearly.
She is preceded in death by her husband, Frederick Florian Smith; daughter, Gaye Thompson; sons, Gary Smith and Craig Smith; great-grandson, Adam Thrasher; great-grand daughter, Zelda Smith.
She is Survived by granddaughter, Diana Moorehead (Brian); grandsons, Brian Smith (Vivianne) and Kevin Smith (Alicia); great-granddaughters, Haley Moorehead and Clara Smith; great-grandsons, James Smith and William Smith.