Floreal A. Gonzalez (Mickey)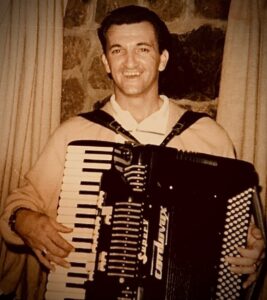 Floreal A. Gonzalez (Mickey) of Pelham, Alabama passed away peacefully during his afternoon nap while surrounded by family at their place on Smith Lake Saturday, October 17, 2020. He laid his head peacefully on his pillow after he was convinced the Mountaineers football team would win their game. 
Mickey was Born February 2, 1940 in Layland, West Virginia to the late José Manuel Gonzalez and Clarice Patterson Gonzalez. The family moved briefly to California before settling in Pontiac, Michigan. After graduating from Pontiac High School at the age of 16, Mickey worked at Pontiac Motors until he convinced his parents to let him enlist in the Air Force at only 17. He proudly served his country from 1957 to 1961. He was a member of the Air Refueling Squadron at the Schilling Air Force Base in Salina, Kansas. 
After being Honorably Discharged he returned to Michigan and began working at Pontiac Motors until he was hired as a mail carrier in 1962 in Davisburg, Michigan.  He met the love of his life, Vickie, shortly after he began his career with the Postal Service. They were married May 23, 1966. In their 54 years of marriage they raised their three children, Michelle (Shelly), Anthony and Michael. In 1972 Mickey was promoted to Post Master of the Davisburg Post Office. He served as Post Master in Bloomfield Hills and Troy prior to retiring from Clarkston in 1992. 
Mickey's true passion was music. He was a gifted musician and entertainer and he loved performing. His light was never shining brighter than when he was playing music. He spent many nights and weekends playing parties at the Rochester Elks Lodge and the Pontiac Elks Lodge as well as weddings and other parties with his band, Night Shift. Anthony and Michael often served as roadies "helping" with the equipment. He loved teaching piano to students and watching them share his love for music. He would frequently play the accordion at family gatherings and watch Vickie's face light up as she requested her favorites. He played the Cordovox, accordion, organ, piano, guitar, and banjo. He continued to share his love for music when Mickey and Vickie moved to Alabama after her retirement. 
From his wife, children and grandchildren to the many nieces and nephews he took under his wing and into his heart, Mickey loved his family. His infectious smile and never ending jokes will be greatly missed. 
Mickey was preceded in death by his father, José (Joe) Gonzalez; his mother, Clarice Gonzalez; his brother, Joe Gonzalez Jr. 
Mickey is survived by his wife, Victoria; children Michelle Kline, Anthony Gonzalez, and Michael Gonzalez (Heather); grandchildren, Jessica, Duane, Carys and Coryn; great granddaughter, Minah; brother, Wayne and many nieces, nephews, cousins and friends. 
Memorial Mass: 10:00 a.m. Thursday, October 22 at Prince of Peace Catholic Church, 4600 Preserve Parkway, Hoover, AL 35226. The service will be live streamed on the church's website: https://www.popcatholic.org
Memorial: In lieu of flowers, please make a charitable donation to Little Kids Rock or a musical charity of your choice.