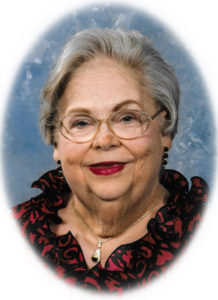 Claire Virginia Sizemore
Miss Claire Sizemore was born June 22, 1947 and passed away on March 2, 2018 after a brief battle with cancer.
She was a native of Sulligent, AL and had made her home in Homewood, AL for many years.  Miss Sizemore graduated from Misses Howards School for Girls in 1965 and attended Samford University.  She was employed for many years with Amsouth Bank (Regions Bank) and as a travel consultant with Destinations Travel.  After retirement, she volunteered at Edgewood Elementary School in Homewood where she was known as "Miss Claire, the reading lady".
Miss Sizemore was a member of South Highland Presbyterian Church for several years.  She was preceded in death by her parents, Imogene and Foster Sizemore and is survived by one brother, Craig Sizemore ( Beverly) and two nieces, April and Autumn Sizemore, all of Sulligent; special cousins, Patrick and Margaret Morrow of Huntsville, AL and Kathy and Paul Whitmore of Birmingham, AL;  special friends Teresa and Tommy Price of Sulligent; and many loving neighbors and friends.
Inurnment and memorial services will be held in the Chapel of South Highland Presbyterian Church in Birmingham on Monday March 12, 2018 at 1:00 in the afternoon with visitation following the service in the Church parlors.  In lieu of flowers, Miss Sizemore asked that donations be made to the Birmingham Boys Choir, 2025 Kentucky Avenue, Birmingham AL 35216.