Charles Shelby Batson Jr.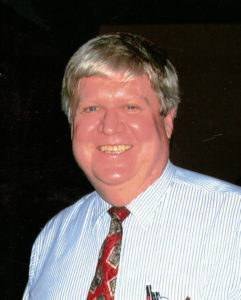 Charles Shelby Batson Jr. passed away on September 29, 2018, at the age of 66.
Shelby was born in Avera, Mississippi and grew up in Petal, MS. He graduated from the University of Southern Mississippi with an undergraduate degree in Advertising and later received an MBA from Samford University. He started his career at McRae's Department Store where he served as a Buyer for Small Electrics, Assistant Manager, and finished in the District Office. Next, he worked as a programmer at Accenture for BellSouth Telecommunications. He then enjoyed working as a Research Coordinator at the University of Alabama for the Alabama Center of Real Estate. Lastly, he served as a local pastor at Ebenezer United Methodist Church in Montevallo, AL, for over a decade until his retirement.
Shelby was a devout Christian as well as an extremely loving husband, father, and grandfather. He was loved by many and had a passion for spreading the knowledge of God's love to others. He loved reading, photography, and spending time with his family.
He is survived by his wife of 44 years, Eva (nee Woodward), of Alabaster, AL, his sons Erik (Emily) of Homewood, AL, and Paul of Alabaster, AL, and only daughter Sara (James) Allen of Johnson City, TN. Shelby will be lovingly remembered by his 6 grandchildren, Josiah, Porter, Magnolia, Brooks, Rosemary, and Welles. He is also survived by his only sister, Patricia Batson, as well as four nieces and one nephew.
A celebration of Shelby's life will be held on Wednesday, October 3, 2018, at 11:30 a.m. at First United Methodist Church of Alabaster, 10903 Hwy 119 Alabaster, with the Rev. Gary Formby officiating. The family will greet friends at First United Methodist Church of Alabaster for visitation from 10:00 a.m. until the time of service. Burial will follow at Montevallo Cemetery.